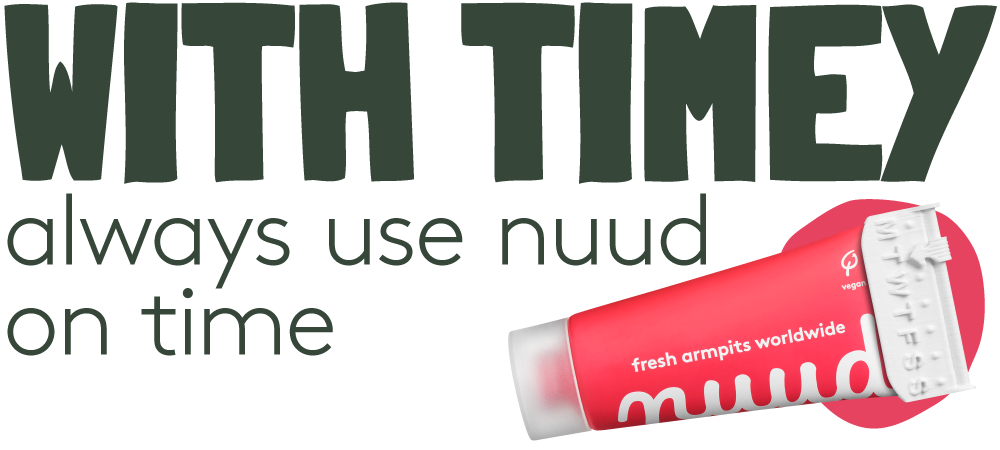 Timey
3-7 days
3-7 days
Our deodorant cream works so well that sometimes people forget when they last used it. That's what we've heard from lots of you anyway. Timey makes sure that you always use nuud on time. Smear, shift, all set.
bioplastic and biodegradable
Our new friend Timey is 3D printed 3D printed in a material made with corn oil. It's also biodegradable. Not that you're going to throw Timey away of course - but good to know, right?