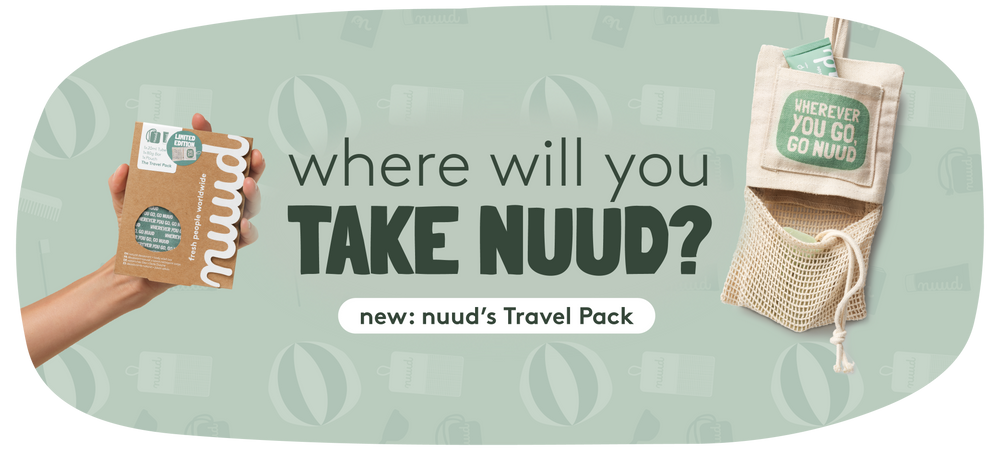 Call to action
Wherever you go, go nuud
Today we're launching something nuuw: it's a super handy nuud-to-go pack that we're calling The Travel Pack.
The pack contains a 20ml tube (10 whole weeks of freshness!), a Refresh Bar and an organic cotton travel pouch that's made to fit both.
100% certified organic cotton
The pouch is washable, rapid drying and hangable (is that a real word?). The tube fits in the front pocket, the bar goes in the net bit and then you fold it into a pouch. So: fill, fold, ready to go.