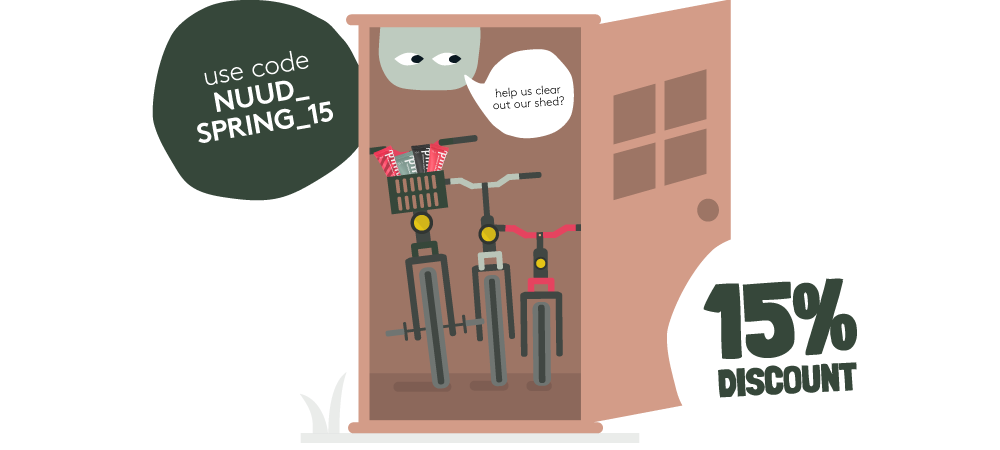 Spring Cleaning
15% discount
First we cleared out our loft (thanks we've got table tennis there right now). Now we're tackling our shed. It's full of nuud but we need the space for our bikes. S0 it's time for another clear out.
And we're giving 15% discount to all the people who help.
Use code NUUD_SPRING_15 at checkout before Sunday 23:59 CET.