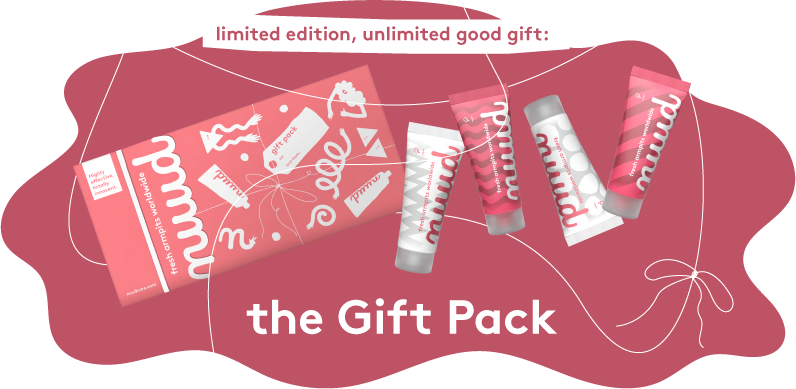 Limited edition, unlimited good gift: the Gift Pack
It's the perfect gift for yourself or another person you love dearly. The Gift Pack contains four different 20 ml tubes. It's also a gift to your budget: it's 20% cheaper than Smarter Packs and 42% cheaper than Starter Packs.
Gift Pack
9-10 weeks of freshness in every tube.